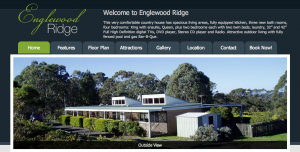 Accommodation Hunter Valley & Other Self-Contained Search Terms …
Englewood Ridge provides self-contained accommodation in the Hunter Valley betwixt Pokolbin Lovedale & Rothbury. A boutique guest house, it rivals luxury hotels for comfort, elegance and executive status.
Where it beats them is in the opportunity to gather larger groups together for a more at-home experience – people can enjoy each other"s company in a more secluded and private environment.
Hotel rooms tend to cater for couples or small family units but when you want to bring more people together it can be tricky getting 8 or ten people into a place where everyone feels comfortable. Englewood Ridge is such a place.
NOW #10 (peaked at #9 needs new work) : accommodation hunter valley 27,000 searches per month
NOW #3 : self contained accommodation hunter valley #4 / 320 searches per month
NOW #11 : self contained accommodation pokolbin – not seen first 10 pages / 36 searches pm
NOW #4 ORGANIC : self contained accommodation lovedale #12 / Zero pm
NOW #1 : self contained accommodation rothbury #2 / Zero pm
NOW #4 : hunter valley self contained accommodation #5 / 320pm
NOW #5 : hunter valley accommodation house #15 / 880pm
NEEDS WORK : hunter valley boutique accommodation – not seen 1st ten pages / 320pm / local 260pm
NOW #12 : hunter valley accommodation #41 / 27,100pm
NOW #5 : hunter valley accommodation houses #13 /  Zero pm
hunter valley guest house – not seen 1st ten pages / 720pm / local 590pm
rothbury accommodation #8 / 1600pm / local 480pm
lovedale accommodation #50 / 590pm / 480pm
accommodation rothbury hunter valley #28 / 46pm
accommodation lovedale nsw #48 / Zero pm
accommodation rothbury #11 / 1600pm / 480pm
accommodation in rothbury #10 /  1600pm / 480pm
house accommodation hunter valley #12 / ZERO pm
hunter valley house accommodation #12 / 880pm
accommodation lovedale #17 / 590pm / local 480pm
lovedale accommodation hunter valley #19 / 91pm
While the above may seem very focussed in fact there are many search terms which are superior to the above such as:
luxury accommodation hunter valley 1,000pm
hunter valley hotels 22,200
hunter valley cabins 1,900
hunter valley 246,000pm
hunter valley getaways 1,000pm
accommodation hunter valley pokolbin 590pm
hunter valley 5 star accommodation 590pm
hunter valley resort 5,400
hunter valley accommodation packages 480pm