SYDNEY CORPORATE SEO
We offer a range of search engine optimisation services which are designed to either put you 'on the map', or for people who are serious about the future of their business, there are scaled up versions right up to our premium 'Conquer Your Industry' programs.

SEO
We have talented and experienced SEO staff from small business backgrounds through to corporate SEO, who will give your website a substantial boost, generating high percentages of new enquiries. Then once you experience our effect on one website, we can build more lead generation sites for you. One client is now up to 20 positive-revenue websites.

SOCIAL MEDIA
We have social media talent from high-level corporate social media strategy directors to dedicated foot soldiers, to give your social media presence a substantial boost and then to expand that ground through strong activity.

ROI
After two decades of experience in SEO and digital marketing, Corporate SEO Sydney now guarantee our clients positive, often extremely dramatic, return on investment (ROI).
ABOUT US
CONFIDENCE IN THE FUTURE
Seeking the SEO Sydney companies rely on to grow from small to medium businesses into corporations dominating their industry? Client case studies available ...
Creating, exploring, testing and experimenting with websites since the late 1990s, we have around twenty years of interactions with Google to draw upon influencing our strategies and actions, having performed SEO on over 1000 Australian websites.
We hope you'll ask us for client case studies ahead of testimonials. Any company can fake testimonials – they're always to be taken with a grain of salt. Once you talk to one of our directors, you'll be welcome to ask us about our success stories. Transparency and honesty are normal everyday ways of working in our SEO company.
We're not afraid of the intense requirements of SEO Sydney companies demand. In fact over the years we've been industry leaders in SEO, investing millions of dollars building high integrity editorial websites which continue to deliver the best inbound links (offsite SEO) available in Sydney.
SYDNEY SEO CLIENT
TESTIMONIALS
We started our SEO strategy in 2013 and were blown away by how quickly we got some quality rankings – Sharepoint Sydney took only a month to get to number 1. We also rank high for a wide range of additional terms and it continues to make a substantial difference to our bottom line as well as our online reputation.
- Marcus Dervin
Director, Webvine
Tourism is such a large and competitive industry that we knew we needed to get strong rankings across scores of outback travel related search terms, not just a few. Delighted to say we're scoring very well on terms such as Outback Tours from Sydney / Outback Tours / Farmstay Australia / Adventure Tour Australia and many others. We've also seen improvements in key search phrases such as Blue Mountains Tours / Blue Mountains Holiday and Jenolan Caves Tour and our website traffic has tripled from when we started this SEO campaign.
- Sally Bray
Director, Aussie Bush Adventures
2013 and 2014 have been an exciting two years for our brand as we've been able to rank very high for terms like "linen sheets", "linen bedsheets and "pure linen sheets". As a start-up company we've been massively boosted by receiving international orders due to the SEO as much as from orders within Australia
- Peta Drake
Director, Simply Linen
We've gone from a small clinic in Artarmon to almost a mini-hospital in Chatswood in the space of just 3 years thanks to a very focussed program by Stewart and his team – focussing our energies online under his direction has been the best marketing move we ever made.
- Emma Boulton
Director, Clinic 66
Without doubt the best thing I ever did to grow my business was to get an SEO program going with Stewart Dawes and his team. They blitzed us on Google for our three hottest search terms: salsa lessons sydney, salsa classes sydney, and salsa school sydney. We've been able to move our studio from a grubby part of Sydney to the salubrious location of Surry Hills thanks to the big growth in our business.
- Sherylanne McLeod
Principal, Salsa Republic.
I've used numerous SEO Sydney companies without results. They always had excuses why it didn't work. Now I'm using Sydney Corporate SEO Company and I'm getting magnificent results. It didn't take long at all to get onto the first page of Google, but I'm certainly benefiting in vast ways from a long program now well into its second year.
- Sandra Cabot
Sydney CBD Hypnosis
Getting us two rankings on the first page of Google for the very competitive term "rubbish removal" has brought us hundreds of new leads. Even better we're also on the first page for "waste management". Brilliant work.
- Paul Doyle
Director, Doyle Bros
RESPONSIVE WEBSITE DESIGN
If you require a website which looks as good on a mobile phone as it looks on people's desktops or laptops, we can deliver you a website which functions visually according to contemporary design tastes across all mediums. Even for multiple website corporate clients, we guarantee the last is as awesome as the first.
CUSTOMIZABLE
Etiam rhoncus sem id lectus molestie sodales ac id purus. Integer sed lacus a est bibendum dignissim et eu massa. Quisque venenatis ullamcorper hendrerit. Integer egestas odio orci, at venenatis augue feugiat a. Mauris maximus luctus lorem sit amet euismod.
USER-FRIENDLY
Having a user-friendly website is critical for creating a positive user experience for both customers and viewers. Usability is vital for every success of any website and should never be overlooked. We are committed to provide ease on our client side, providing a user-friendly website perfectly for everyone.
PAGE SPEED
Page speed is also important to user experience. Speed is also vital on every website success especially for SEO as per Google has indicated site speed as one of the signal used by its algorithm to rank websites. We are committed on valuing both our client(s) and user(s) time by providing them a website that would load its content fast enough before they can press back or exit.
CONTACT FORM 7
Duis imperdiet purus eu sem dictum, non ullamcorper massa venenatis. Sed fermentum, lacus in lobortis hendrerit, mauris turpis laoreet justo, eget cursus purus mi porttitor felis.
BEAUTIFUL DESIGN
Aenean consectetur lacinia diam a tincidunt. Vivamus facilisis lacus non velit suscipit pellentesque. Vivamus facilisis lacus non velit suscipit pellentesque.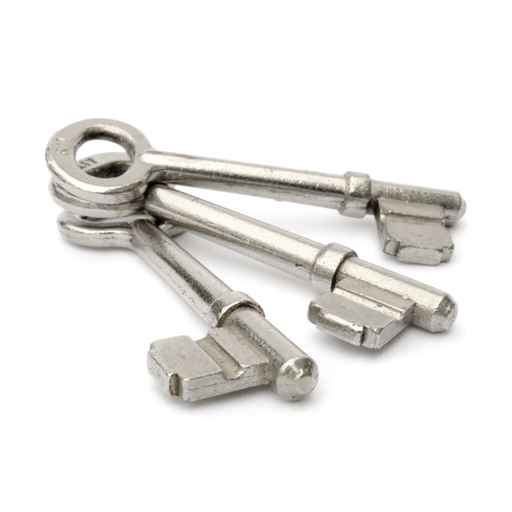 YOU DREAM IT
WE MAKE IT HAPPEN