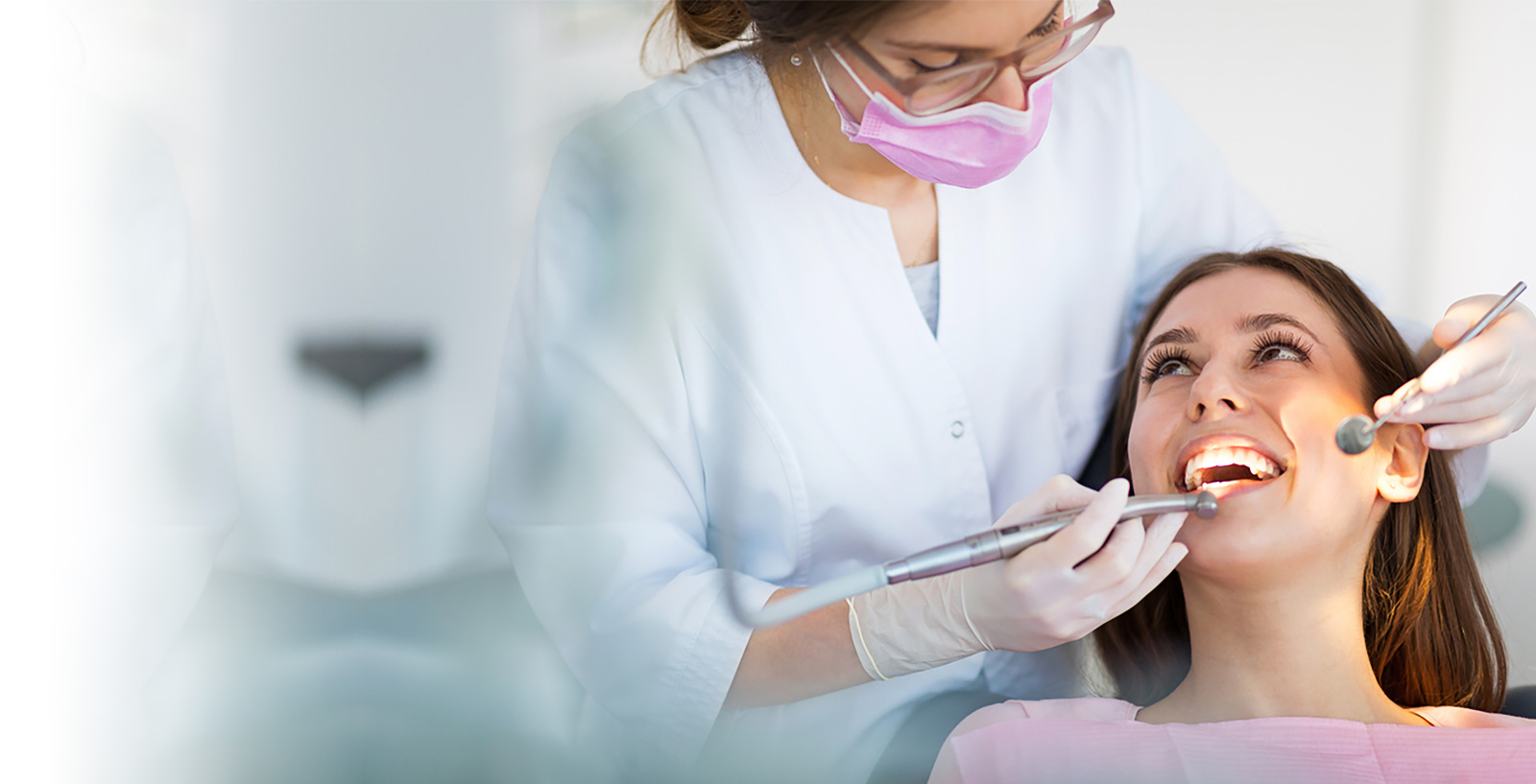 In the recent past, there have been talks about dental practitioners engaging Instagram influencers for Invisalign marketing among other dental products. Even though the use of such influencers for marketing has contributed to an increased customer base as well as their website visitation traffic, by far the greater success is that some dental practices use "traditional: strategies such as dental SEO (Search Engine Optimisation) as the primary digital marketing tool to rank high on various search engines – delivering an exemplary performance in revenue gains. All of us turn to the internet for various solutions to our problems. Dentistry isn't any different, so the dental clinics' website that ranks the best is most likely to attract a lot of visitation traffic and subsequently clients as well as Return on Investment (ROI) for the various keywords.
Why you should SEO your Dental Clinic
Research has shown that when people are searching for various things on the internet, they rarely scroll to the bottom of the Search Engine Result Pages (SERPs) before clicking on a link. The higher your website ranks, the higher the chances of scoring more visitors who can be then converted into leads or patients for your dental clinic. Furthermore, Google has made thousands of updates in its search algorithms which ensure the most relevant, quality solutions are displayed for the various keywords. This ensures customers' satisfaction and trust in the top-ranking pages which are a plus for the clinic if the website is among the top of the search results. All in all, failing to optimise your dental clinic's website is a total waste of potential clients which you would have otherwise scored and regardless of how skilled a dentist you are, if people cannot easily access you they are likely to head straight to your less-qualified competitors.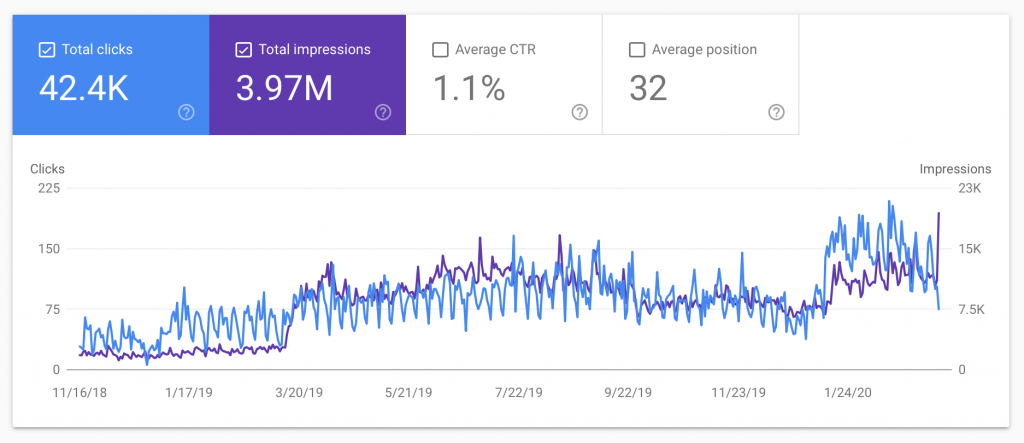 The above graph from Google Search Console (GSC) is from one of our dentist clients showing massive growth in their website traffic over a 16-month period, which has seen them get 42,400 click-throughs from organic Google searches for dental terms.
Basic SEO tips for dental practitioners
Most of the dentists we have interacted with are usually quite preoccupied with offering quality dental services and as a result, their websites get minimal attention. We usually advise such professionals to outsource their website optimisation to SEO experts however if you can spare some initial time to invest in your website, a few SEO tips which you should consider include:
i. Listing on Google Maps and local search (previously called Google Places, now called Google My Business (GMB))
The creation and maintaining of accurate information on your local listing is a powerful way of boosting your visual presence through dental SEO you can do at home, helping your prospective customers to locate the clinic. The goal is always to get new customers to your business and keep those which you already have coming back for your services. Ensure the dental clinic's Google maps address, business hours and contact information are captured accurately to make it easy for clients to make an appointment and effectively plan their visits. It also clarifies whether your dental clinic is in Sydney, Melbourne, Perth, Brisbane, Adelaide, Canberra or Ungarie!
ii. Use relevant keywords
Essentially keywords are terms that people use when searching for information on the internet. Keyword research is, therefore, a very crucial part of search engine optimisation and dentists researching hundreds of dental SEO keywords are more likely to differentiate individuals looking for information from those looking for services and position themselves as the best solution.
iii. Make site mobile-friendly
A significant percentage of searches online are done using smartphones. If the experience on your website via the phones is poor, they are likely to abandon the page which will affect your dental SEO ranking. Good user experience on the phone however alongside fast page loading speeds will work to your advantage and boost your page ranking which is good for the business.
iv. Weekly Onsite SEO Blogging
We now offer this service for $800+gst per month.
Written content is one of the best ways to create brand awareness, show authoritaty in the field by the provision of relevant, high-quality articles and add specific keywords that your target audience is interested in. You should frequently come up with content for your target audience which addresses their specific problems and offers solutions. Furthermore, Google notices articles that are beneficial to searchers and ranks them higher on its search results for their specific keywords.
Check Out our Client's Dental SEO Sydney & Melbourne Rankings
We're proven as an established SEO company which, when it comes to the dental SEO Sydney, Melbourne, Brisbane, Perth and Adelaide dentists are seeking, delivers incredible results.
As you can see in the graph below, our client ranks outstandingly well for dentistry keywords in their city. In fact they rank on Page 1 of Google for over 100 valuable dental terms. For the last 12 months of their SEO program they've been on Page 1 for the single word veneers which has over 14,800 searches per month.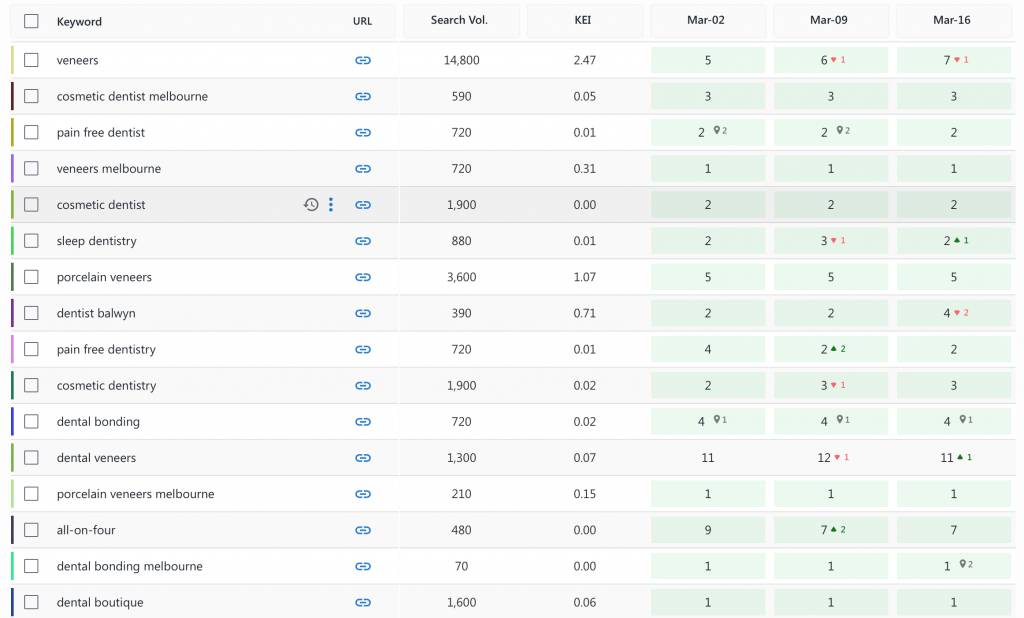 The Dental SEO Sydney & Melbourne Dentist Clinics Trust
Get in Fast Before The Top Rankings Become Impossible to Beat
It's amazed us how in the years between 2018-2020 we've been able to rank dental SEO challenges so well. It shows that the dental industry has been well behind many other industries when it comes to SEO. While other dentists and orthodontists have been sleeping, we've been busy writing massive amounts of Onsite SEO content for our clients, and giving them the best medical SEO links from our primary network of 500 quality websites as well as our secondary network of over 4000 websites. These networks have been built over 20 years and when any SEO person says that "links don't work", they prove they don't know what they're talking about.
The sooner you get your dental clinic up and running with SEO, the better. Don't delay! Your competitors are starting to wake up and take action.
Being a Sydney dentist your competitors will get more fierce with each passing month.
Call us on 1300 321 814 to find out about our industry-conquering SEO programs.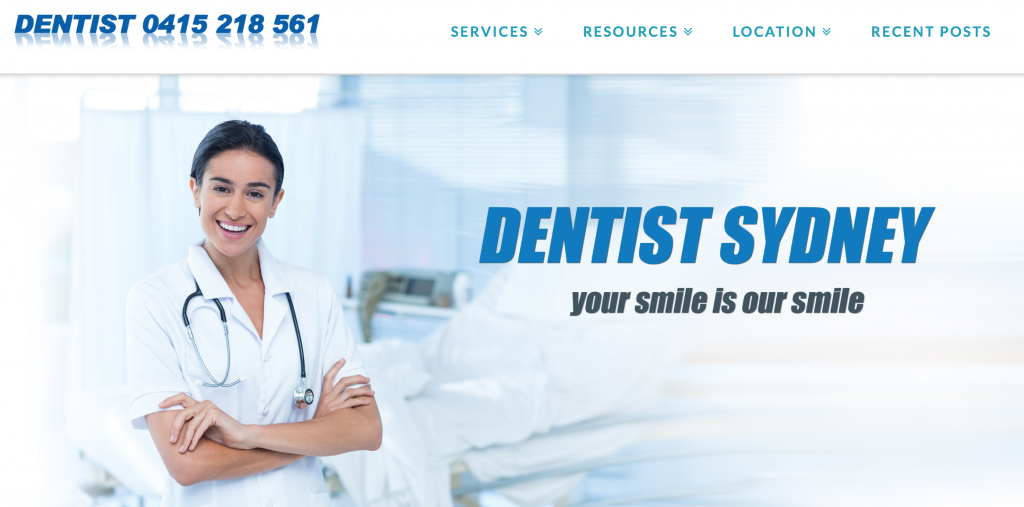 Reasons why patients should consider the All-on-4 dental procedure
Placing of the dental implants
The All-on-4 dental procedure refers to the technique of strategically placing four implants for the provision of additional jaw bone support and holding the teeth in position. Most patients who have missing teeth are potential customers for this procedure however, cosmetic dentists who specialise in All On 4 dental implants will have to do oral exams before booking you for the procedure. These exams are usually meant to determine if you have adequate jaw bone mass for supporting the implants. If the jawbone mass is inadequate, you will be referred to a surgeon for buildup and only then can the All-on-4 procedure be done to you.
Placing of the dental implants
The placement of the implants is procedural and will take several visits to the dentist before completion. The first step will involve consultation from the doctor, discussing the procedure in detail after which an implant will be placed into the jawbone usually directly under the gum tissue. The dentist will advise on the amount of time you will have to wait for the gum tissue to heal and the implant to be firmly anchored into the jawbone before the next step. Afterward, the dentist will fit an abutment on the implant followed by a crown that is identical to a natural tooth.
Benefits of the All-on-4 procedure.
Teeth have many vital purposes such as eating, clear articulation of speech and general aesthetics which can be a problem if they are missing. The All-on-4 procedure, however, can fix these problems and present other benefits for the patient which include;
Restored self-confidence
When people are missing teeth, it usually tends to affect the way people deal with colleagues, customers, etc. A study by Bupa showed that 42% of employees found it distracting to work with someone who had bad teeth. Another 29%revealed that it affected their confidence and ability to work well. The procedure will ensure such patients get a good dental structure which will boost their confidence when relating with other people and at making them more productive at work especially if their profession requires a lot of interaction with other people.
Eating anything you feel like
It can be embarrassing and awkward to eat in public with missing teeth, they can furthermore prevent you from eating certain food which can be frustrating especially if the food you want is that which your teeth cannot manage. The implants, however, can completely restore the full chewing power for all foods with no constant fear of failure anytime you go for a meal in public.
Beautiful smile
Research has proven that about 28% of employees rarely smile at work because of the lack of confidence in their teeth. A good smile is a very important asset in the workplace and may help you to relate well with customers and other colleagues as well. This may, however, be an issue if you have missing teeth or other dental anomalies however the All-on-4 can firmly replace the missing teeth and give you an amazing smile despite the extent of dental issues.
Dental Fitness: It Can Help You Live Longer
What's your primary dental fitness concern? Bad breath, bleeding gums, crooked, misaligned, or chipped teeth? Well, while you could be concentrating on concerns such as teeth whitening to confidently smile, other dental fitness considerations matter as they can affect your overall health, shortening your lifespan. Your mouth is a gateway to your body, and without proper care, it can lead to significant health concerns. It would help if, apart from your home dental health regimen, you schedule a regular check-up with your dentist to live a longer, healthier, and happier life. If you are wondering how dental conditions such as tooth decay could affect your overall health, here is a look at some of the conditions that you could be risking by leaving it unattended.
Heart conditions
Your mouth has bacteria, but in a controlled amount meaning, they are harmless. However, when an oral condition hits, such balance is affected, meaning that you will have more bacteria than needed. Such bacteria can consequently get into your bloodstream, causing plaque buildup in the arteries. This leads to arteries hardening, a condition known as atherosclerosis, a serious concern that leads to heart blockages and blood flow problems that leaves you vulnerable to a heart attack. What's more, as the impact continues to buildup, hypertension is only a few inches away, not to mention increased chances of suffering from strokes. Your heart's lining could also be infected, leading to a further fatal condition known as endocarditis.
Respiratory challenges
How's your breathing? Well, the bad-breathe could be doing more damage than affect your smile and confidence as you interact with others. The bacteria accumulation due to poor oral health can get into the lungs through the bloodstream or even breathed into your lungs. The bacteria can cause life-shortening concerns such as pneumonia and COPD (chronic obstructive pulmonary disease), among other respiratory severe conditions.
Brain conditions
How do Alzheimer's disease and dementia sound? Scary and the conditions can significantly affect your health. This can result from gingivitis as the bacteria from the mouth gets into the nerve channel or the bloodstream. As you worry about inflamed gums from an infection, your brain cells could also be dying, leading to memory loss, among other brain conditions.
Diabetes scare
People with diabetes are susceptible to various infections, among them being periodontal disease. Apart from the oral challenge, blood sugar levels worsen, making diabetes control problematic. This, however, doesn't only apply to people with diabetes, since the disease could lead to higher-than-normal blood sugar levels, increasing the risks of developing diabetes.
Dental conditions could be doing more damage than you initially anticipated, and as if the above concerns aren't life-threatening enough, think of other concerns that could affect the health and quality of your life such as erectile dysfunction, infertility, pregnancy complications, not to mention weakened immune system that leaves you vulnerable to the slightest attacks. Observing dental health goes beyond your gums, teeth, and mouth as it also addresses severe concerns that could arise, stressing the need for a regular check-up with your dentist.