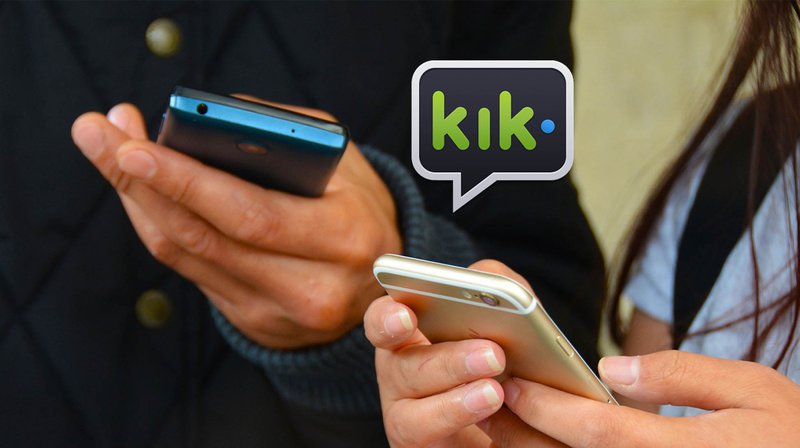 Kik Messenger for Business
Social messenger service Kik is in the news for all the wrong reasons at present – but like any social media platform there are good and bad sides to it. But can it be used positively for business? LOU LAPSO explores the possibilities …
Phone companies make huge profits on restricted data and text plans.  Now there is an alternative to contacting and standard texting with Kik Messenger which is a totally free, crazy-fast, cross-platform instant messaging solution business people are using all around the world to keep in touch with team members in real-time.
The application is available for most iPhone, Android, Windows Phone 7, Symbian and BlackBerry. It combines individual and group chats across wifi and 3G. Use Kik to chat, upload photos, sketches, smileys, share photos privately, voice messages and other content, making it a highly useful app for entrepreneurs.
Save money with Kik. Send text without bothering about exceeding data or text allotment. Kik permits you to send several texts as you would like without having to worry regarding the huge phone bill that"ll be waiting for you at the end of the month.
Compared to SMS (text messaging) Kik is faster, it has a real-time feel. It's like having a real conversation with your team.  This makes the option of business conference chats and communicating via messenger to co-workers in other countries more than possible without sacrificing your text messaging box, skype minutes, and even Facebook login.
With the added ability to send & receive photos, Kik is the best business communication tool. You won't need to attend an hour conference when you can just message it in. Picture sharing feature lets you check status of production as they happen.
You can have a group conversation or conference simply by adding your staff to the conversation.
The Kik application has a simple design that is easy to use, which makes it a popular business tool. The user interface is simple, straightforward and not cluttered with advertisements and nonessential features.
Kik provides message status notifications, letting you know if your message has been sent and delivered to your team and the time it has been read and when the other person is typing a reply for you.
You don't have to run Kik all day. It has a push notification; you can close it and still know when you have a message. You can even leave an offline message. Close it when you are done.
Privacy is important in business communication and Kik's username rather than phone number allows for more security than some other competitors. You can save yourself from annoying phone calls. Kik lets you create your username and give you complete control over your privacy. You can block anybody you don't want to communicate with. If somebody new wants to contact you they will get a notification that you have to send a message to them first.
Kik also integrates HTML5 powered apps called Cards. The Cards enable Kik to quickly create and deploy cross-platform that lets users find, watch and send YouTube videos, forward images or create sketches across the web and share them with coworkers without exiting the app or downloading anything new.
Give Kik a try today for your business and see what you've been missing out on!
If you"d like Kik Messenger for Business Training or management and development by our social media agency in Sydney call 1300 321 814.