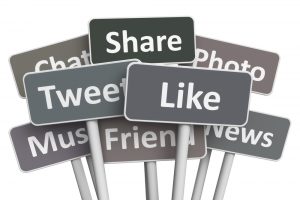 Twitter will shortly launch promoted tweets and other advertising products in Australia. Apparently in response to a surge in use of late, according to senior executives within the company.
Twitter, described as a micro-blogging platform, has been offering promoted tweets in the US, since 2010. Marketers in Australia will now have the same opportunity to use the popular platform. With the explosion of mobile internet use in this country, Twitter is set to continue its amazing growth.
Twitter chief executive, Dick Costolo, said the company did not know why Australians were flocking to Twitter in greater numbers. "In Australia we don't see seasonal growth patterns. It goes in bursts."
Mobile internet browsing continues to explode in Australia.
The latest Neilsen stats reveal that mobile internet usage in Australia, reached 221 million page views in March 2012, which was up from 59 million at the same time last year.
Data is also showing that consumers are using their smart phones and tablets to browse, whilst watching TV in the evenings, and are very likely to be using these devices to check out more detailed information about programs and advertised products and services. Click through rates are increasing by 10% at these times in comparison to day time results for these mobile campaigns.
Tablet sales to treble next year!
As the number of new mobile technological devices continues to expand, with tablets and smart phones rapidly becoming de rigueur for most Australians, the overall level of internet browsing is growing exponentially. And it is only going to get bigger!
Australian companies and businesses are on the brink of something huge and very exciting, when it comes to marketing themselves online in this new mobile digital age. SEO only becomes more and more important in the scheme of things.
We've been asked this question a few times: does an SEO company need to have prior experience in an industry in order to be able to deliver effective SEO outcomes?
In this case study, we're looking at a business category which we certainly had no experience in at all – the work done by reputable Sydney visual merchandising company EV Young.
This fashion / retail manufacturer had never scored anything on the first ten pages of Google, and in our first meeting we had to talk about what keyphrases they wanted to rank for – then we had to find out how many searches were actually performed by people in their industry – and what kind of people?
We came to understand that their clients are visual merchandisers for Sydney's luxury and prestige retail outlets – and we needed to get into the heads of visual merchandisers and discover what Google searches they would be most likely to make when searching for the types of creations which EV Young and his company produce.
Not being on the first ten pages has served them fine for the last 50 years they'd been in business – as so much of their work is through word of mouth – but with the tightenings in the fashion retail market, they finally knew they had to think about what the internet could bring them, and how they might market themselves in there also.
Search engine optimisation was their first point of call with us, but also we discussed with them their onsite content and recommended a landing-page focussed sharpening of their content to turn a search engine find into an actual enquiry.
At the 6-week mark of their campaign we were able to report the following dramatic improvements in their rankings:
#4 window displays out of 8.99 million searches / 2,900 monthly searches
#1 and #2 window displays sydney
#10 acrylic displays 590 searches
#8 acrylic display (singular) 3,600 searches
#2 and #3 acrylic displays sydney
#3 acrylic displays perth
#3 and #4 acrylic displays melbourne
#2 acrylic displays brisbane
#8 & #25 visual merchandising 8,100 searches
#5 and #19 visual merchandising sydney
#6 window display (singular) out of 40.4 million results / 65,000 monthly searches
In this first stage of the campaign again we were able to use our very high traffic media websites to give the highest possible quality inbound links – this is certainly our greatest market advantage.