Getting a strong Google Places profile is one thing.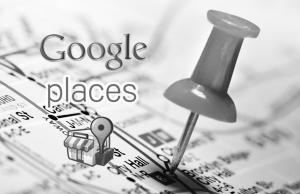 Using Google Places to dominate your industry is a whole extra battleground, but one with significant rewards for the winners.
An aggressive Google Places campaign is very much part of our 'Corporate SEO' vision.
We don't want to give too much away, because most of our SEO strategies remain between us and our long-term SEO clients only, and the more secret they are, the more effective they are.
So if you'd like to have an SEO company who will not back away from the complexity of Google Places, then you've found the right page.
It took us months of testing to find out how best to manipulate Google Places, and in the end those long days and nights of existential headaches released the sweetest fruit.
To speak to us about effective Google Places strategies as part of your SEO program, call Stewart Dawes on 0413 276 780.

Most Searched Terms: Google places specialists Australia, Google places experts Sydney, Google places SEO Melbourne, Brisbane, Perth, Adelaide.